Lucy had a fantastic weekend at the Handmade Fair at Hampton Court! Thank you so much to all of those that came to the stand & those of you that bought one of our fabulous moos!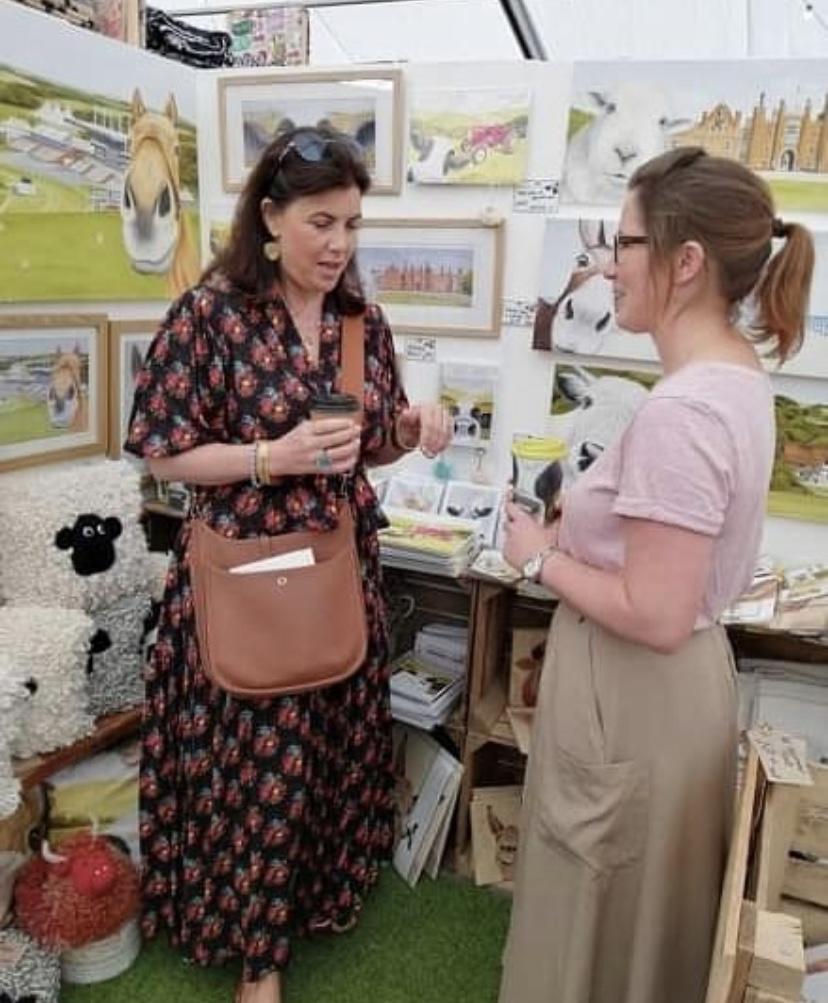 The lady herself, Kirsty Allsop paid Lucy & the Moos a visit on Sunday & shared with us her two favourites...
Firstly, the Wilbur Pot Stand:
Our Handcrafted Stone Pot Stands are ideal to use as a work top saver, varnished and heat proof they're perfect for those hot casserole dishes and can also be used as place mats or just to cheer up your dining room table!
You can buy our Wilbur Pot Stand here or see our whole range of Pot Stands here
& secondly, the Sheep Selfie at Hampton Court!
To shop our whole Hampton Court range, click here