January is almost over & hopefully we will start moving into spring pretty soon, I don't know about where you are, but here in Swanage it has been so cold recently! We've had some beautiful winter days... you know the ones, icy cold with the sun shining bright but I think we are ready for the weather to start warming up a bit now!
Lucy's two latest designs have a definite hint of spring about them. Especially 'Lamb at Grange Arch', a lovely little lamb playing amongst the daffodils; the perfect birthday card for someone with a spring birthday! Click the image below to buy one.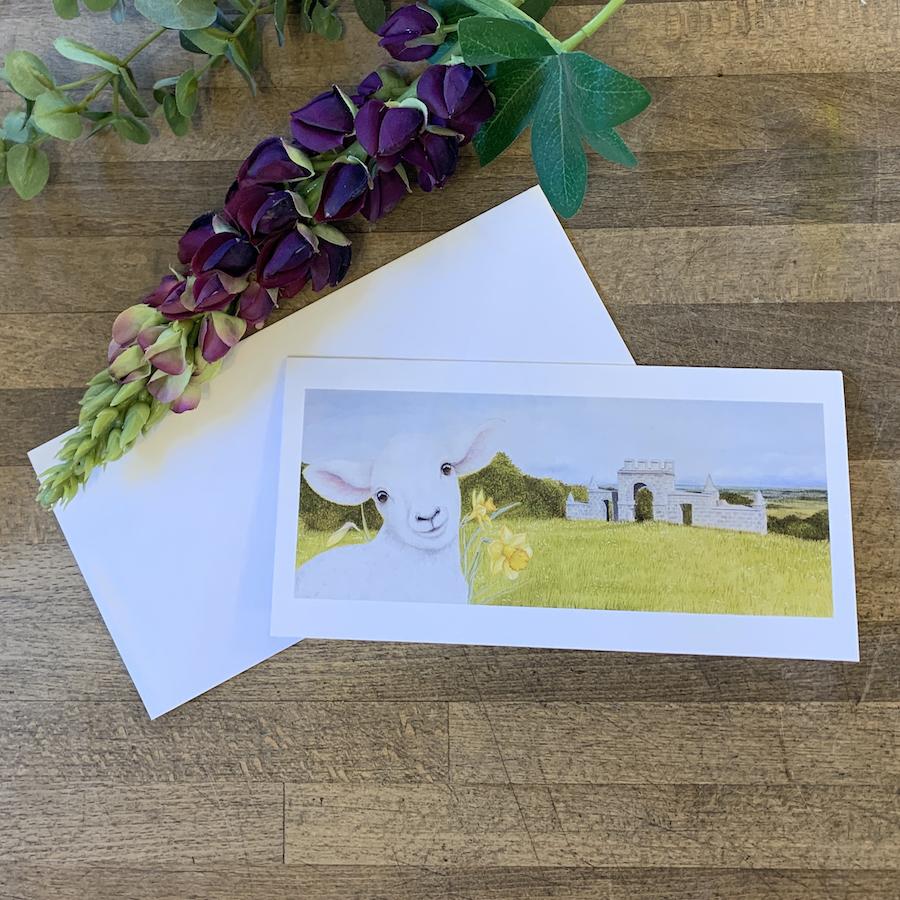 'Moo Selfie on the Jurassic Coast Path' is Lucy's second new card design. Inspired by the beautiful countryside we live in, and a reminder of how lucky we are to have these fantastic routes right on our doorstep! We all know someone who loves to put on their wellies, pack a flask and a sandwich & hit the coastal paths. So, this one's for them! Click the image below to buy one.