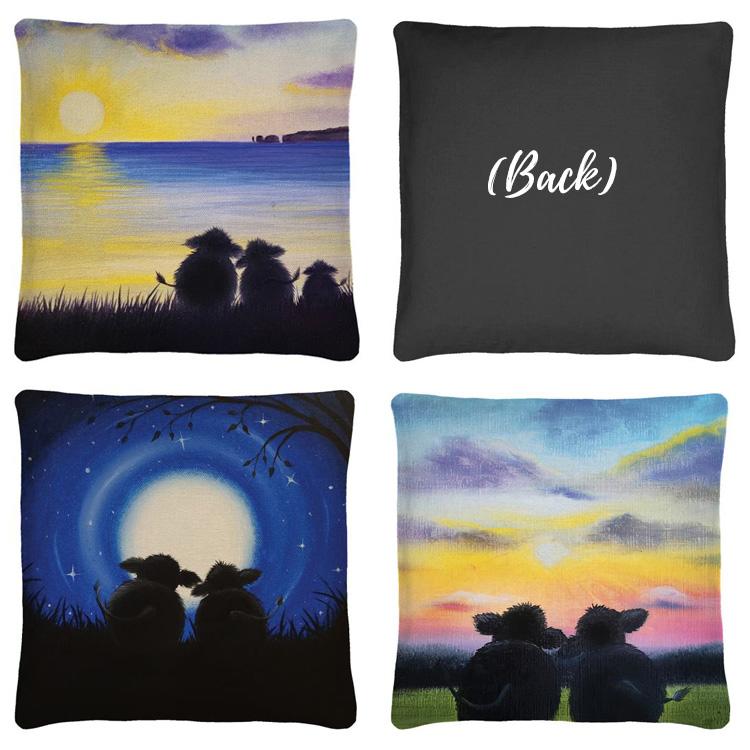 Cushion | Silhouette Designs, 'Moonilt Moo' 'Sunset Moo' 'Brand Moo Day' | Pure Cotton 45cm x 45cm | Farm & Country
Availability:
SKU:
Brand:
Lucy's Farm
Description
Our very popular Silhouette Moos are now available as cushions, the perfect addition to add comfort and a little bit of fun to your home. 
They are made from cotton  and have a concealed zip at the bottom so the cover can be washed. The backing is slate grey and the cushions measure approx 45x45cm.
The perfect addition to any home, this little herd will liven up any sofa!
Made from high quality cotton
Other complementary designs available
Part of the Silhouette Collection
£22.50 each or the set of 3 is £60 (inc pads)
or £18 each and set of 3 is £48 (without pads)
If you choose a set of 3 you'll automatically get one of each design, if you'd like a difference combination please leave a note in the comments box at the checkout
The item has been added to your basket