Hand Knitted Doorstops
Availability:
SKU:
Brand:
Lucy's Farm
Description
Even more knitted lovelies from Lucy's Mum! These Doorstops have proven rather popular in our shop in Swanage so thought it about time to get them online!
Available as a sheep, highland coo or adorable goat, they will certainly bring joy to any doorway
Sheep (boy or girl) £29.00
Postage is £7.00 (sent 1st class signed for) as these are made to order and sent directly from Lucy's mum, as they're a little on the heavy side they do cost a little more for posting (and UK only I'm afraid!)
A little more detail about the herd......
Highland Cow - Another cutie to prop open your door! This one part of our popular coo range, a doorstop made of mohair wool and acrylic mix in shaded colours (colour shades do vary and may not be exactly the same as the photo) filled with stones and weighing approx 1.5kg
Sheep - A new addition to our Sheep range for the home this cheeky doorstop, hand knitted in acrylic yarn, padded and filled with stones approximate weight of 1.5kg or 3lbs 3oz. Type of yarn may differ from the photos but will still be cream coloured acrylic. Available as a boy or girl
Goat - Part of the popular Mr Goat range! Our new Mr Goat Doorstop knitted in a mohair, wool and acrylic mix in beige and filled with stones weighing approx 1.5kg
These are often made to order and delivered directly to you from Lucy's Mum so please do allow a little extra time for delivery. If you need it for a specific date or occasion then get in touch and we will do our best to get it to you on time. 
The item has been added to your basket
Related products
Highland Moo Tea Cosy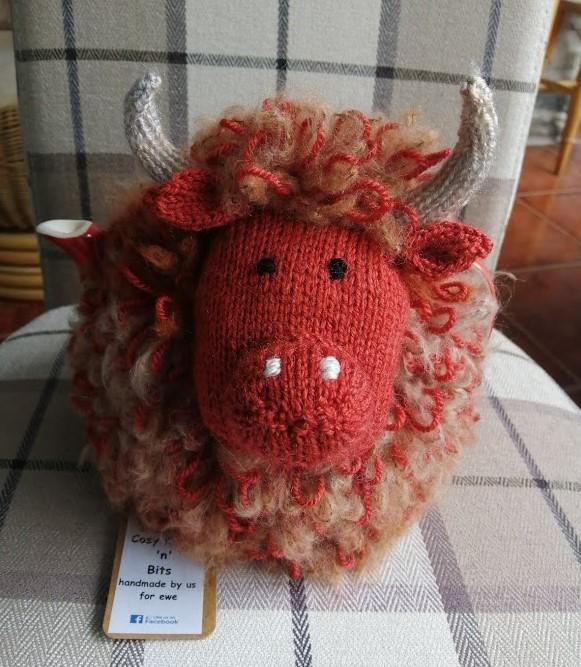 £23.00
Sheep Tea Cosy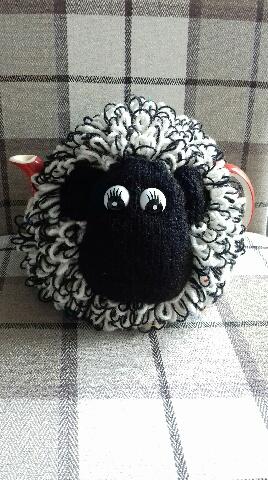 £23.00