And nope, Kirstie Allsopp isn't joinging team Moo - how fab would that be! Kirstie if you read this & you fancy joining the team, get in touch!
Lucy's Farm is on the mooooooooooooooove!
But what's been happening behind the scenes for the last few weeks is very exciting! We've been teasing you about the latest addition to the herd for a little while now & it's been so hard not to share it with you! But now it's starting to take shape, we thought it was the perfect time to introduce you to Lucy's latest moo or should we say ewe...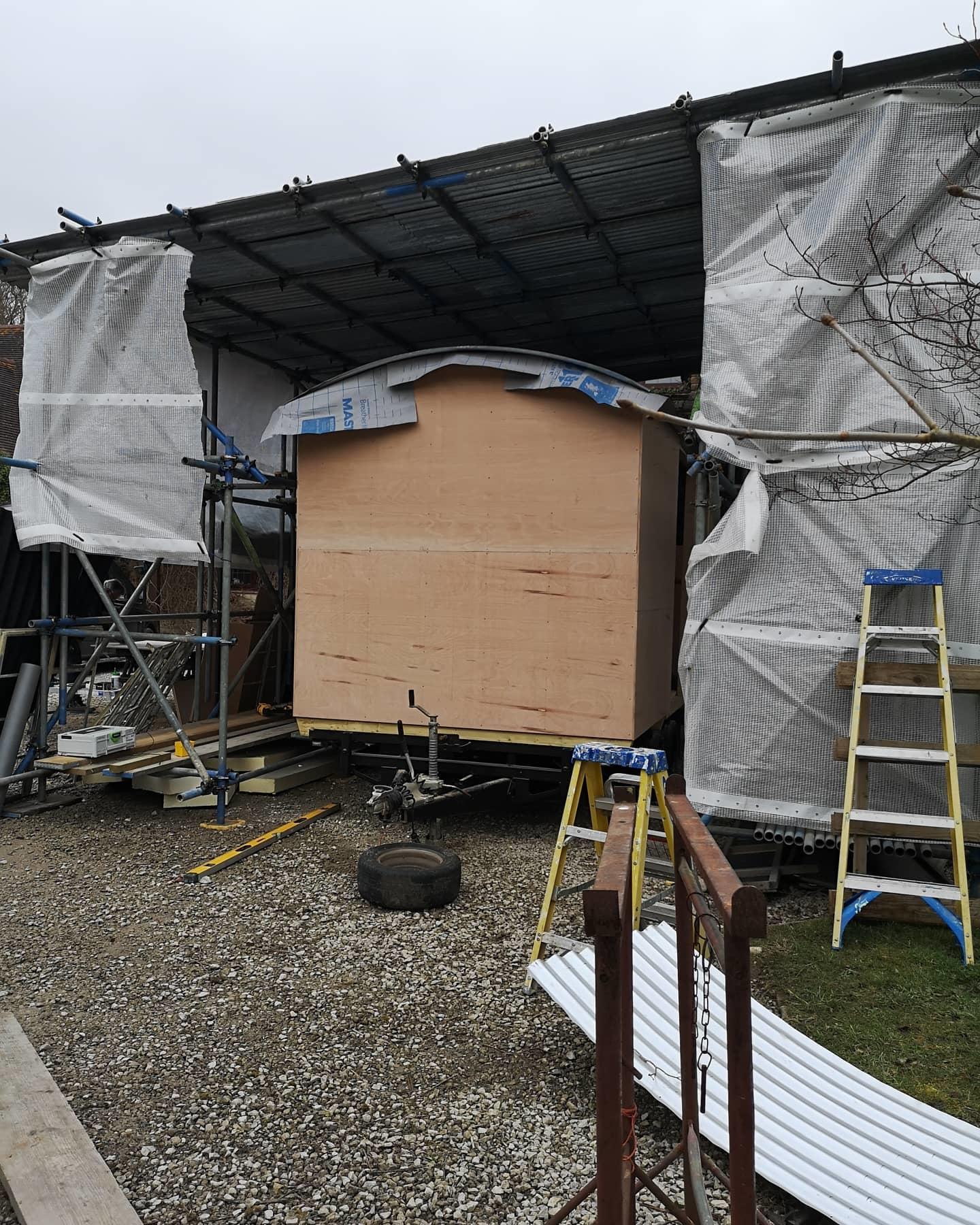 It's still early days in the process, but she's starting to take shape. The shepherds hut will be a fantastic showroom for the shows & what a fab way to start the new show season. She will be ready this summer & hopefully there will be some shows to go to, but if not, don't worry... we will definitely find a way to get on the road again!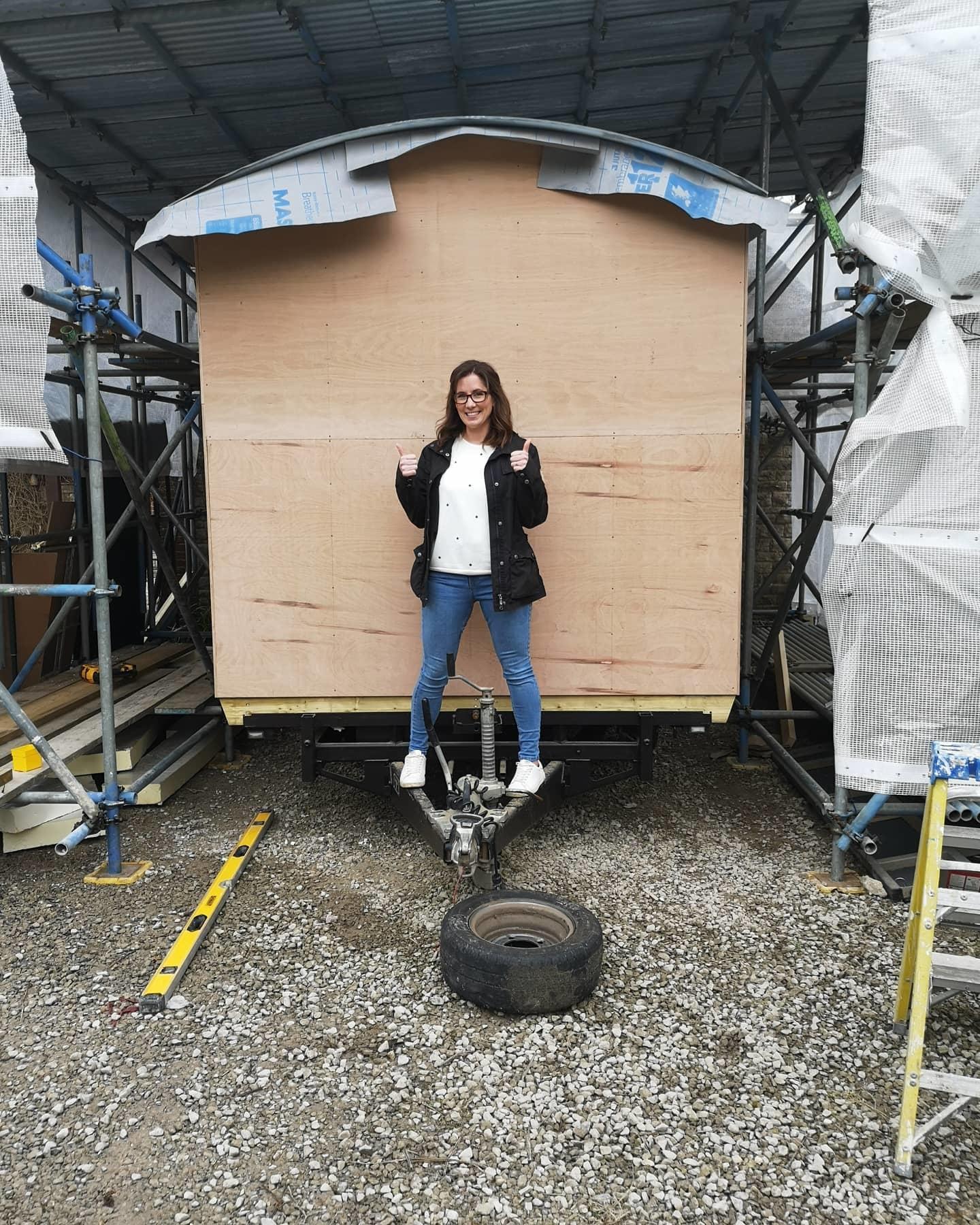 Here's Lucy stood on the trailer! It's going to be towed behind the moo-mobile so she's going to have to brush up on her towing skills! Now it's starting to take shape it's looking a lot bigger than Lucy envisaged, but that just makes it all the more exciting.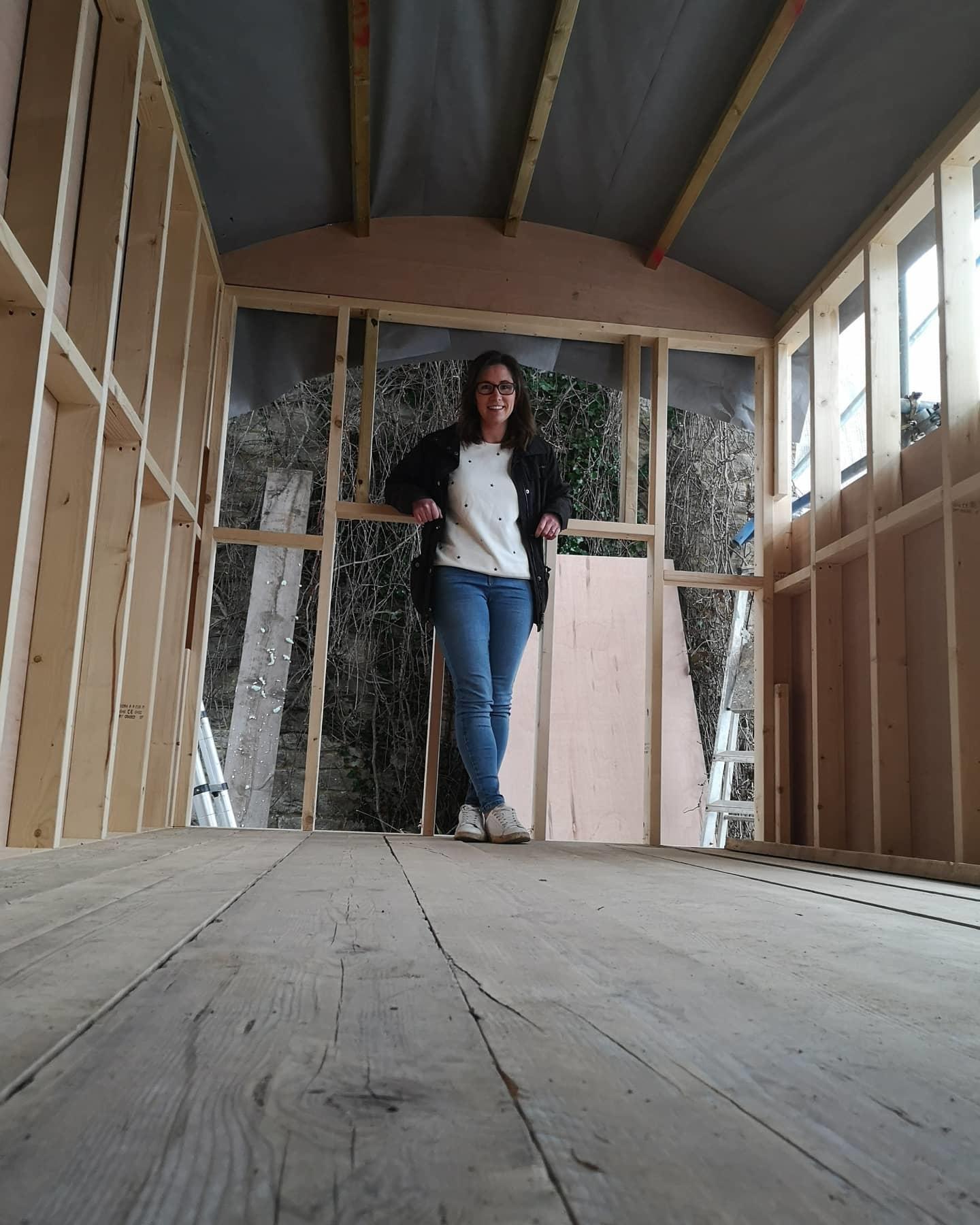 Inside is looking pretty smart too, she's going to be homely with a log burner in the corner plus lots of shelving and display spaces for when Lucy takes her to the shows.
11/3/2021 Update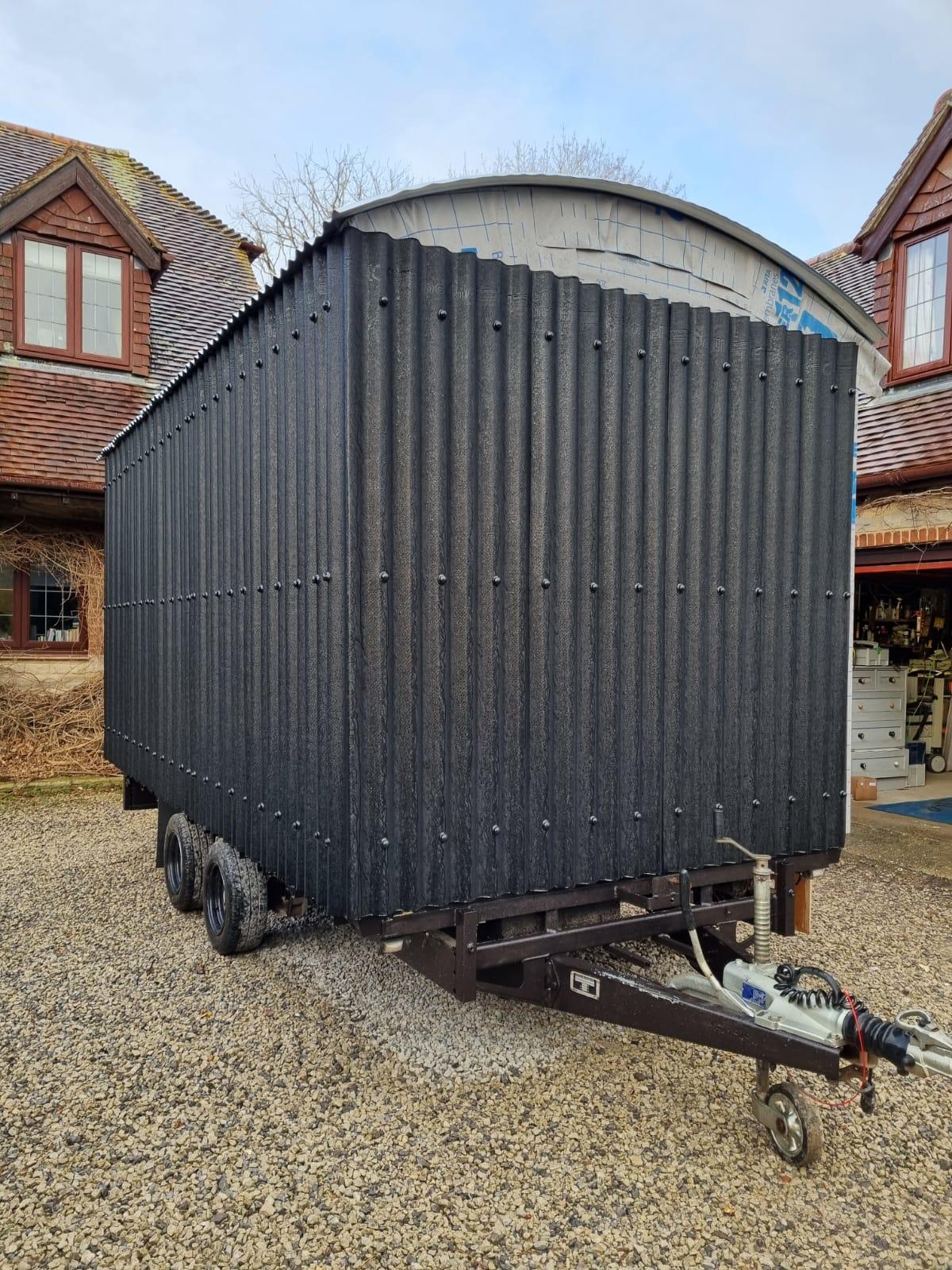 So the outside is starting to look really smart! What do you think - Shepherds Hut or posh Cow Shed? We can't decide...
Inside is really starting to take shape now, the tongue and groove walls are in, and the units for the sink and other pieces of furniture are starting to go in. How amazing are these floor boards too?! There's also the hole ready for the window to be fitted in a week or so!
15/3/2021 Update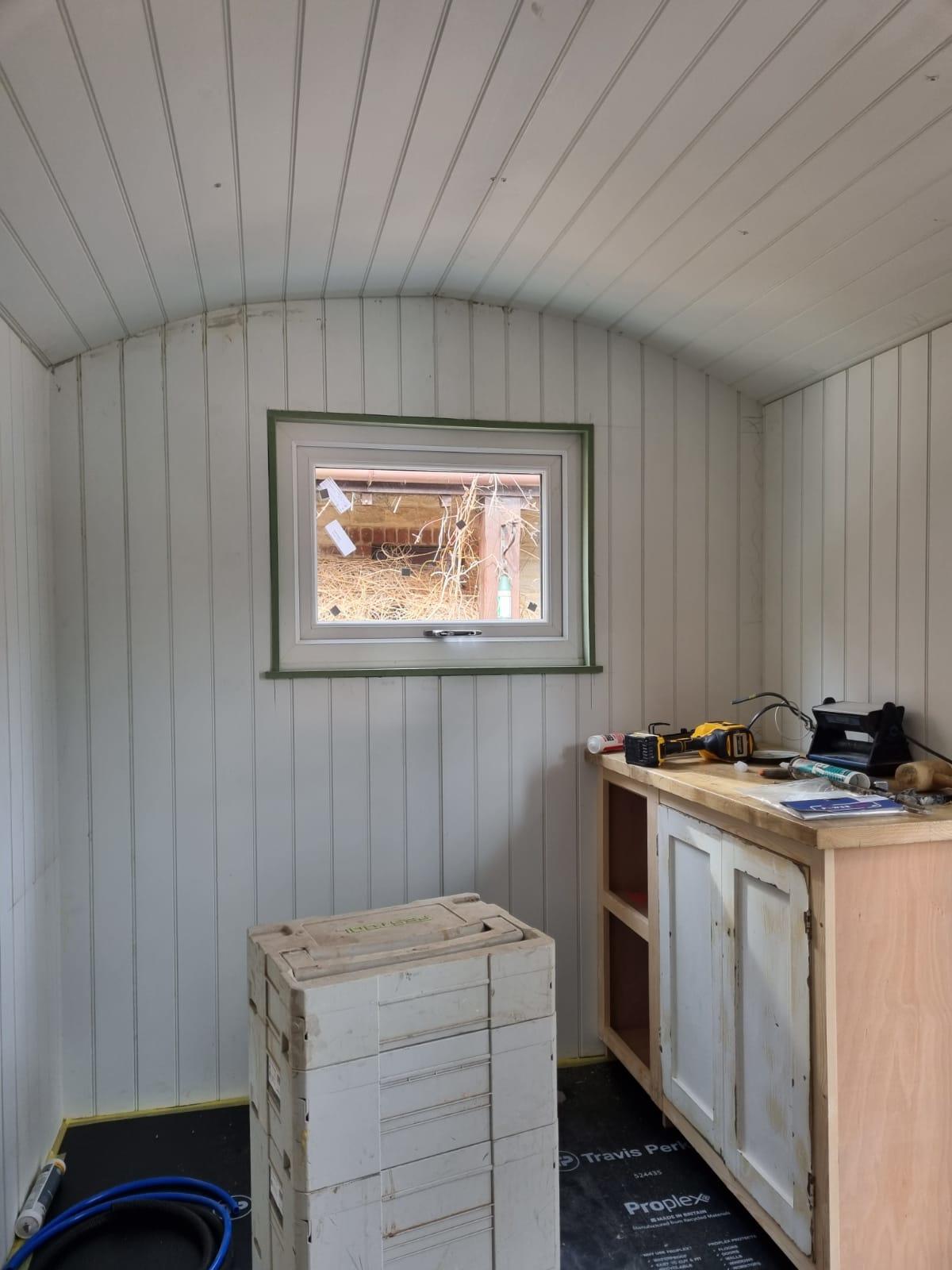 The windows are in! It's really getting exciting now, it's going to be such a fantastic space!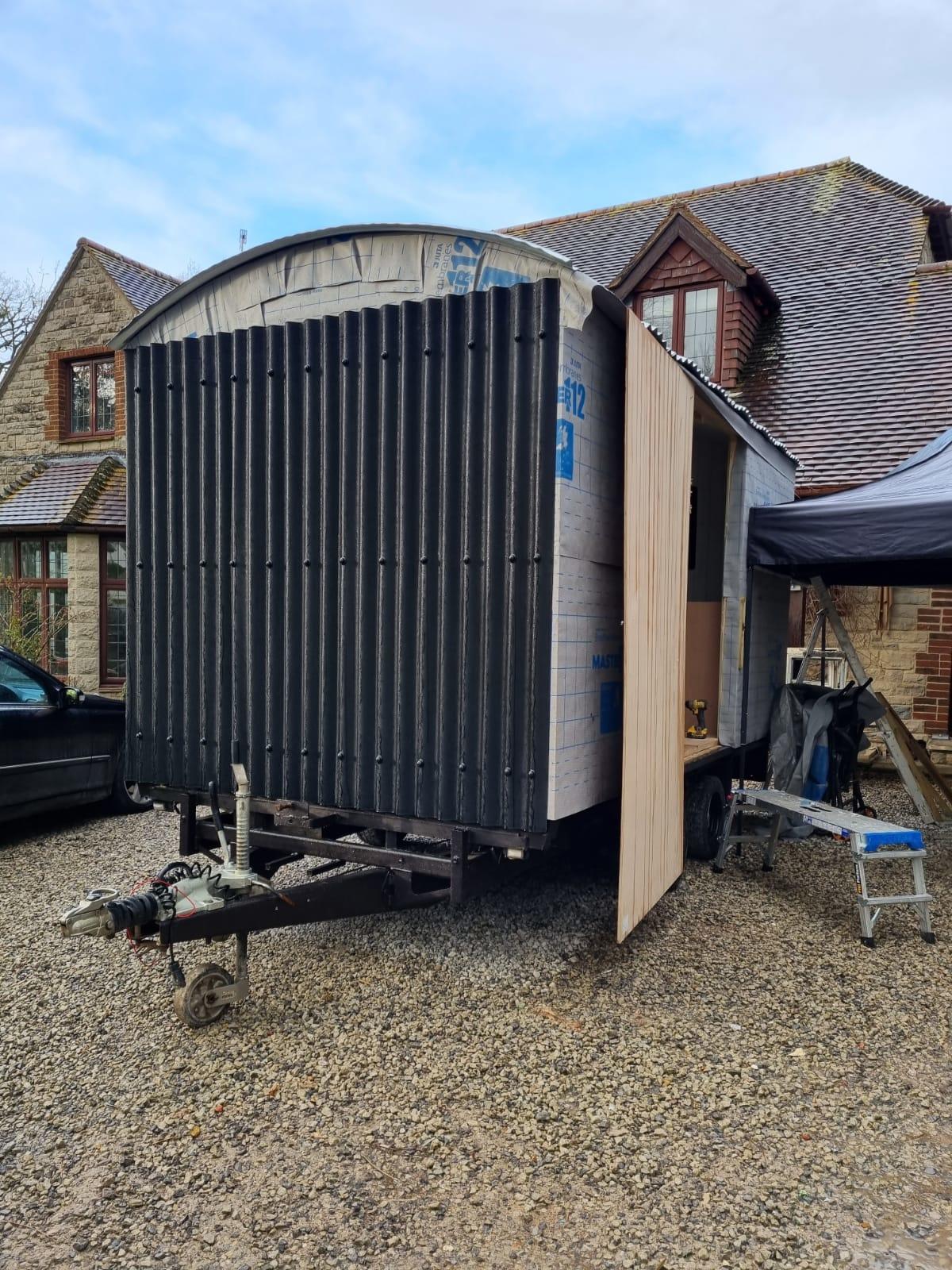 Here's another view of it, ready for the doors to be fitted, they are going to be nice double glazed doors, perfect to open out onto our gorgeous countryside.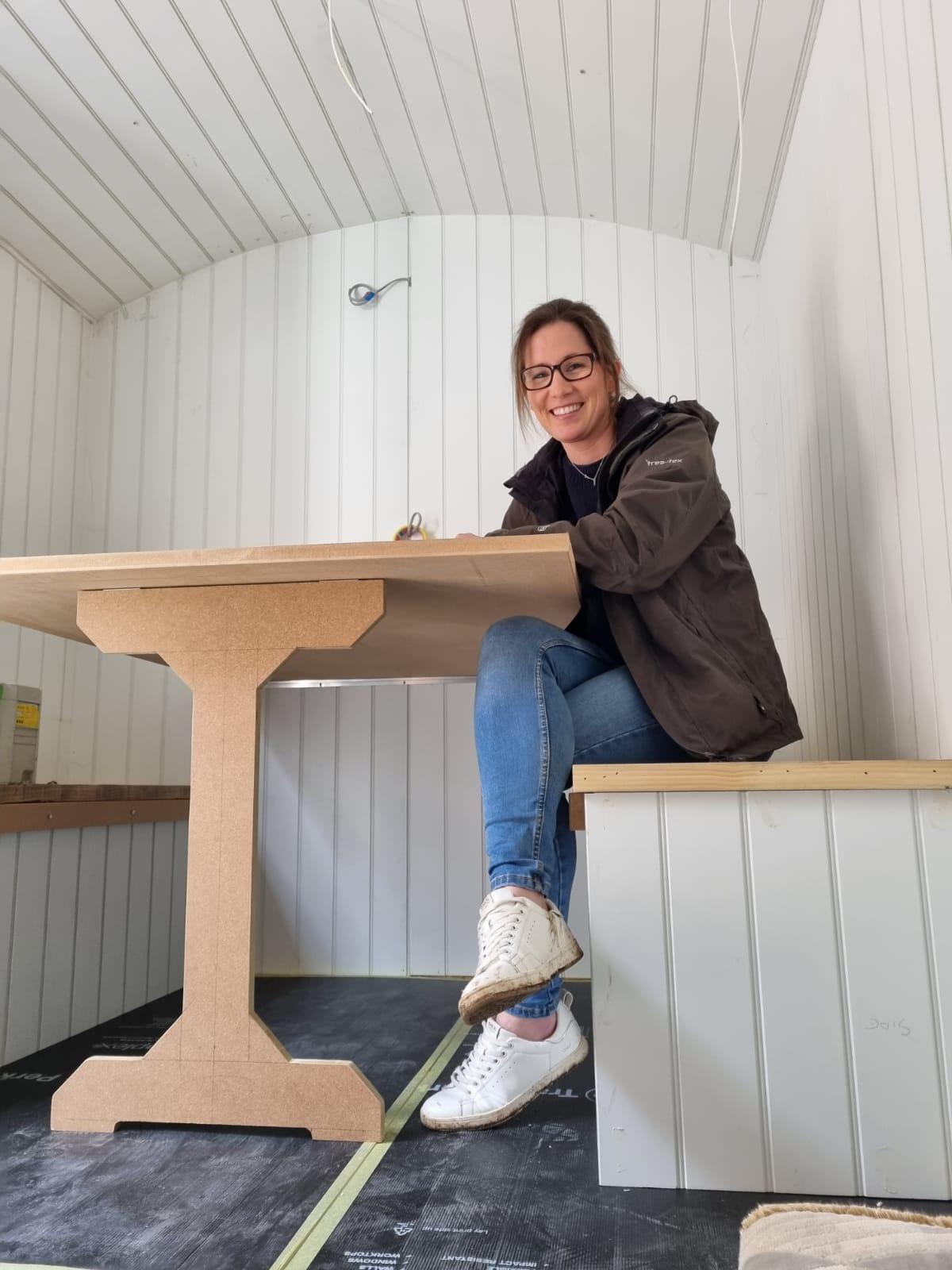 The table & benches are in! These are in at opposite end to the sink, the table will fold away & a bed will fold down; Perfect for when Lucy is away at the shows & festivals!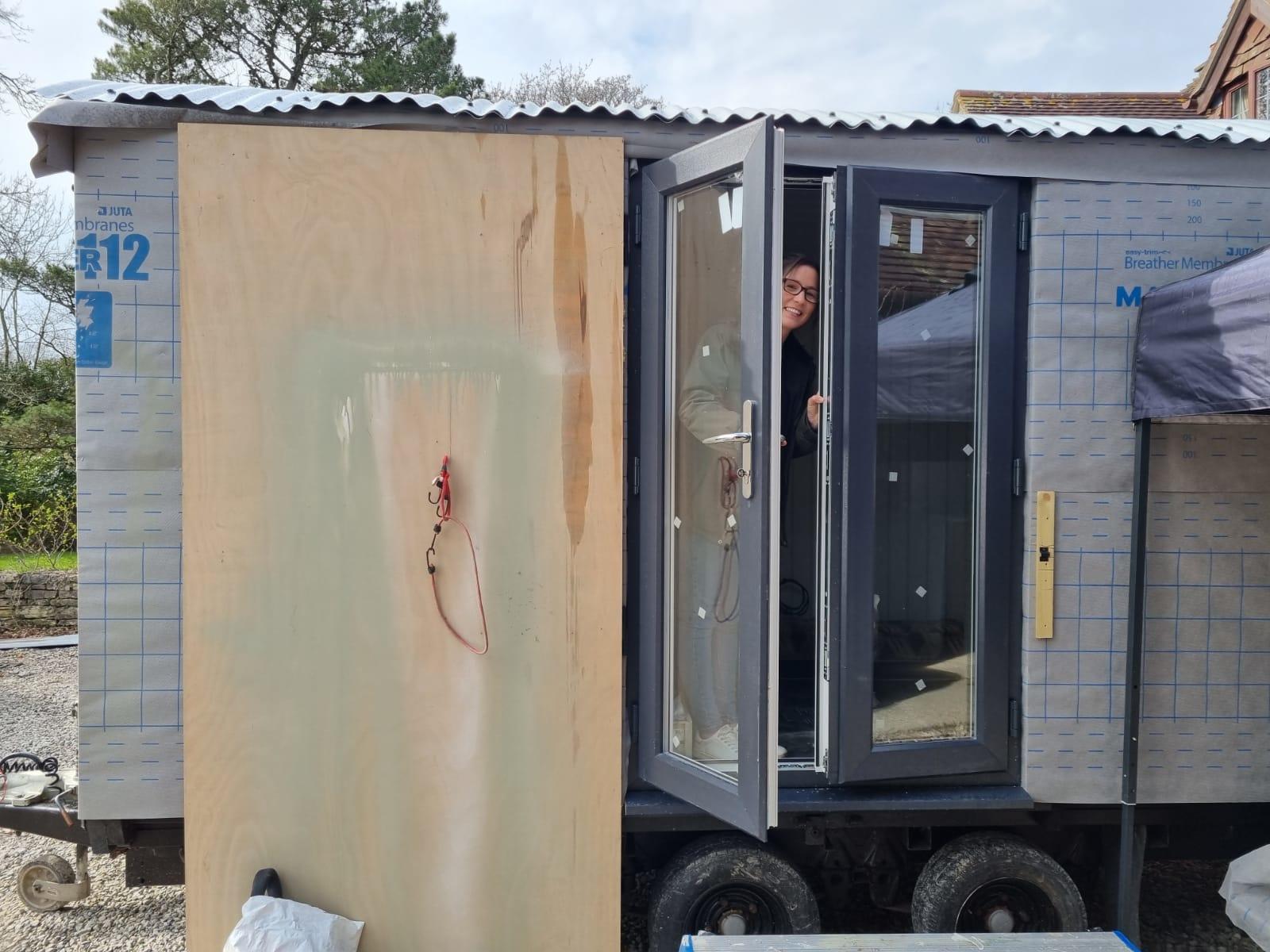 We have doors! This side of the shepherds hut looks like it still has a little way to go, but don't be deceived! Now the doors are in it will come together really quickly.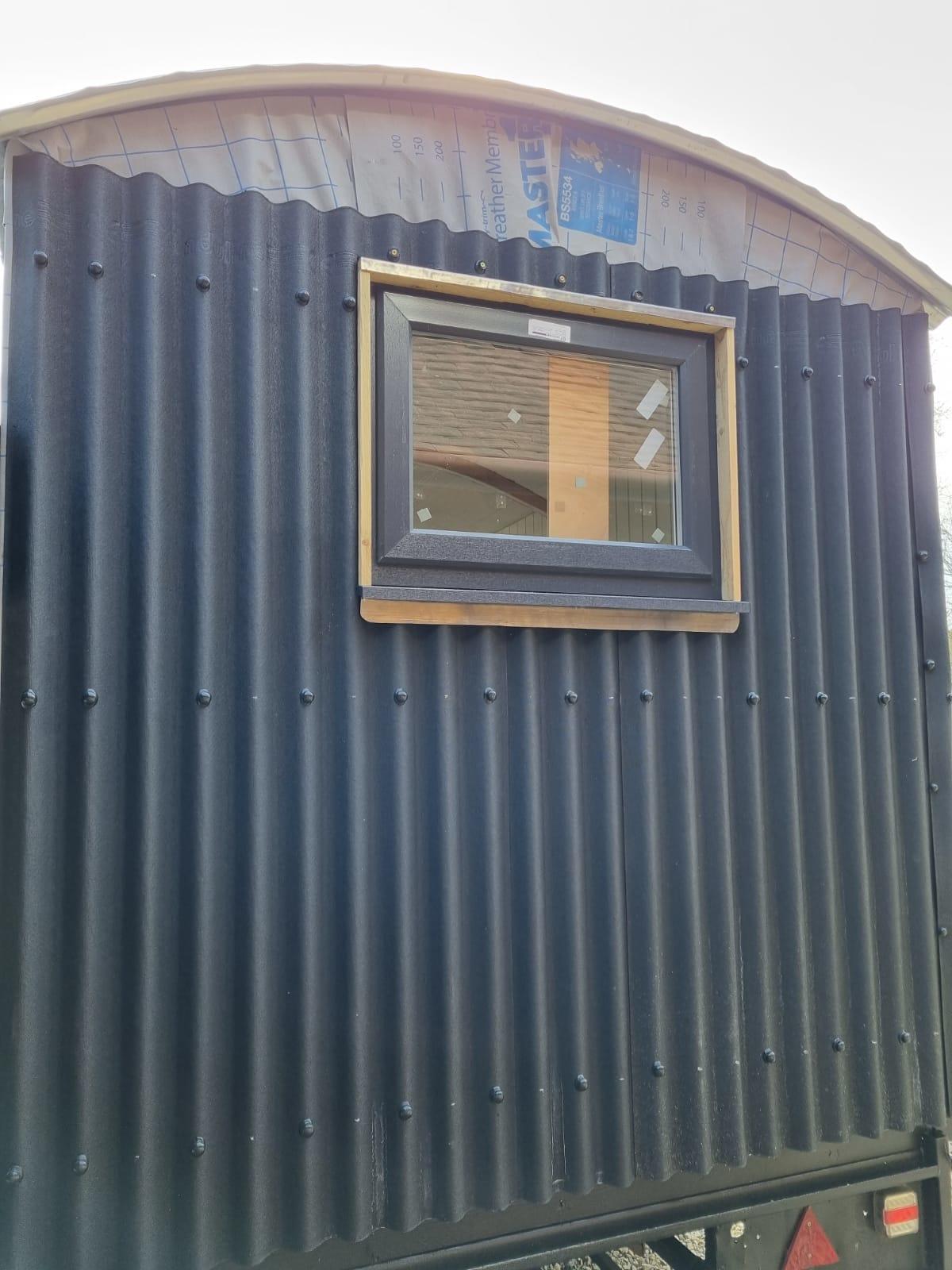 We thought you may like to see how cute this little window is from the outside, finished with a wooden frame and a window ledge, maybe it needs a little planter full of flowers!
Check back soon for some more updates!